The strife in Syria has been going on for five years at this point. A lot of the story is on the refugee crisis, with millions of Syrians fleeing their country to find a life somewhere else. But, as a picture of a young boy named Omran Daqneesh, who was covered in dust after he was pulled out of rubble went viral a few weeks ago shows, there are still plenty of Syrians who are still living in their country, which has been effectively a war zone these past five years.
And yet, all hope is not lost even as air strikes continuously bombard the country because Syria has the White Helmets. This volunteer group of Syrians conducts search and rescue, digging people out of the rubble, and clearing them away from any danger.
The latest Netflix documentary The White Helmets shows what it's like to be a volunteer on this team as it highlights several men in the group. These men had previous jobs in their life before the war but now they work as White Helmets, understanding the danger they put themselves in as they go from disaster to disaster, pulling people out from under the rubble. The boy from that picture, Omran, is just one of the many people that the White Helmets have saved.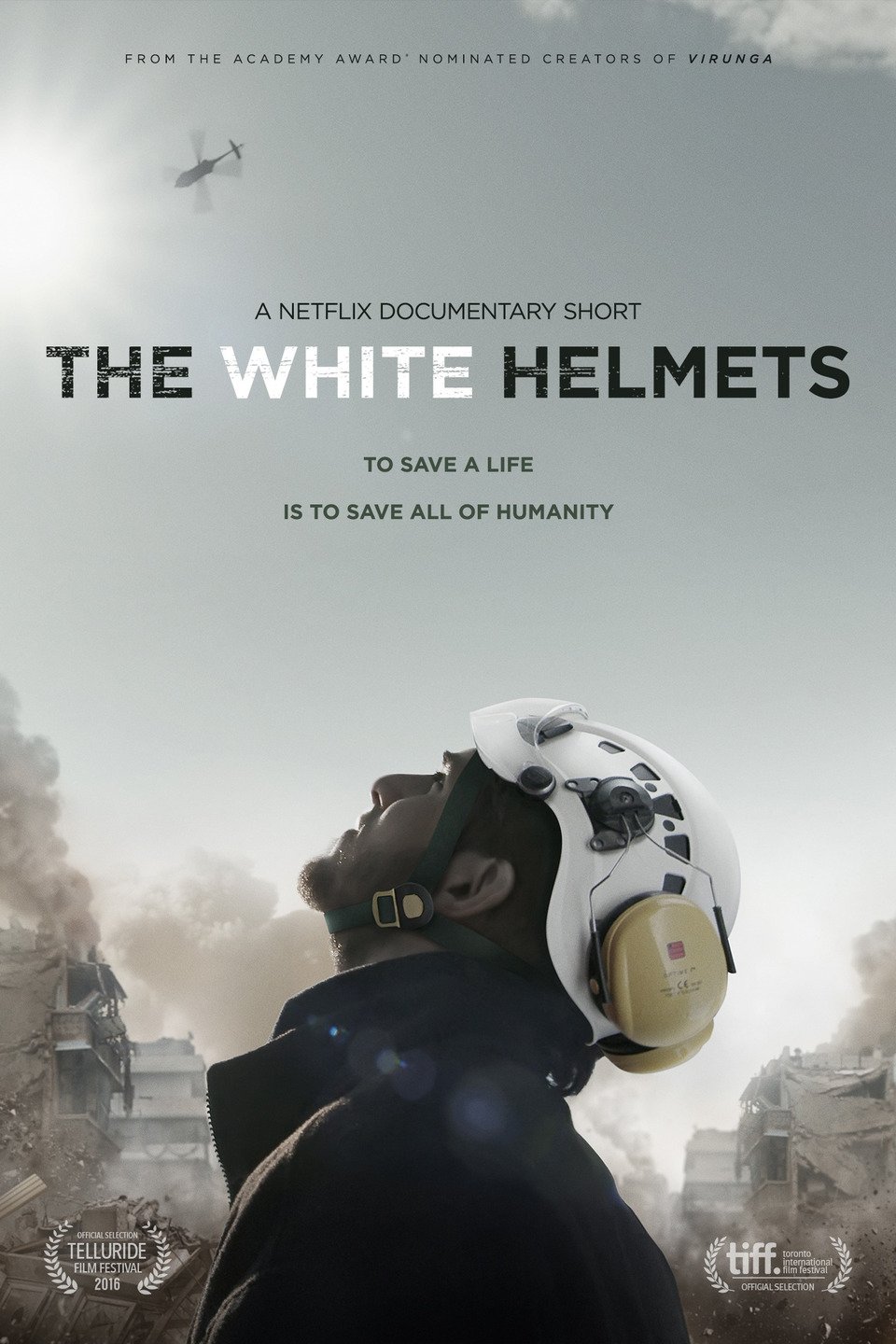 I can't even wrap my head around what these men do. Even though many of them have families of their own, they put themselves in danger every single day, whether through the possibility of buildings falling down on them or from being caught in an airstrike themselves. Even though there are members of the White Helmets who have been killed while performing their duty, there are still so many of them that do this selfless work.
A lot of us can't even understand what it would be like to live in a war zone and I hope we never have to. Our resources may be limited in what we can do to help the Syrians so the least we can do then is to understand the conflict and the stories of the people of Syria. Watching The White Helmets is one of many steps that can be taken to get a glimpse of what daily life is like for people who have done nothing to deserve the constant death and destruction around them. Check it out if you can.
The White Helmets is directed by Orlando von Einsiedel and is currently on Netflix, with a runtime of 40 minutes. Here's an article on IndieWire written by the director and producer Joanna Natasegara about their experience shooting this documentary: The White Helmets': How the Stars Of Netflix's Doc Are Making A Difference in Syria's Civil War
If you want to support this organization check out their site.